Client Testimonials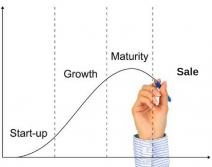 Our business clients operate in a variety of industry sectors and over the years we have developed some niche industries and services. The clients are geographically wide spread across the country and range from business start-ups through to businesses with multi-million dollar turnovers.
As you'll see from our services menu, they also utilise a wide range of services from their annual compliance requirements to weekly reporting, budgets, business coaching and marketing. The following are some of our google reviews:-
Mustapha Ayoubi - Aug 21, 2017

Finally after many bad experiences I've found an accountant who I can trust to do a great job, ring up and ask any questions without feeling like the call was being timed. The personal service is real. Manel from PFG Accountants is trustworthy, thorough and totally approachable!
Alberto Caspi - Aug 18, 2017

I was recommended by a friend and I'm glad I followed her advise. Great and friendly service. Highly recommended.
John Swannell - Jul 20, 2017

Hands down the best accountant i have ever been to fast reliable polite

Charbel Elias - Jan 7, 2017

PFG accountants are always at their A game when dealing with customers. I highly recommend the team within PFG accountants as they always make sure that the customer leaves satisfied. Highly recommended.
Claire Lozano - Jul 29, 2016

Great service from Manel. Really happy with her help. She was quick, efficient and thorough. Great communication and trustworthy. 5 stars from me thanks :)
Shannon Salevski - Nov 2, 2015

I cannot recommend Manel enough. Manel has been my Accountant for the past 5 years, and she has always provided me with an honest, direct and professional service. She is always willing to help and is very trustworthy with my Personal/Business information. (I had my partner phone Manel asking for some information on my business financials, and Manel would NOT give it to her and insisted that she would only speak to me about it.) I have been through a number of Accountants over the years and I'm sold on Manel. She is fantastic to deal with and I couldn't be any happier with the service she provides.
James Goode - Oct 31, 2015

Great experience with Manel. She's looked after our business accounts for 2 years now and has always been very prompt to respond to any questions or queries. She also gave us great advice with our properties. We highly recommend her to everyone we know looking for an efficient accountant.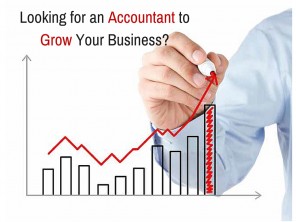 If you're a committed and ambitious business owner we invite you to book a FREE, one hour introductory consultation to discuss your business needs. You can expect practical business, tax, marketing and financial advice designed to help you accelerate your business success. To book a time, contact us today on (02) 9791 1779 or complete your details in the box at the top of this page. Let's get to work ON your business so it is more profitable, valuable and saleable.

Forward Thinking Business Growth Experts